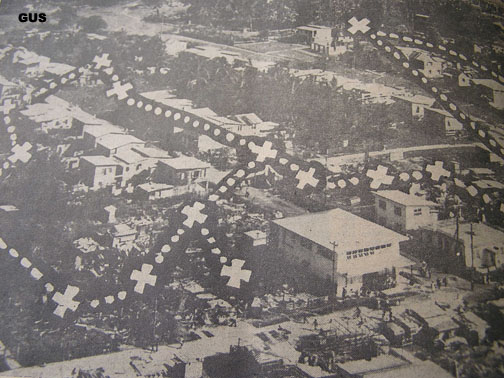 Above images, panoramic arial shots to show the devastation of homes during the Wismar masssacre.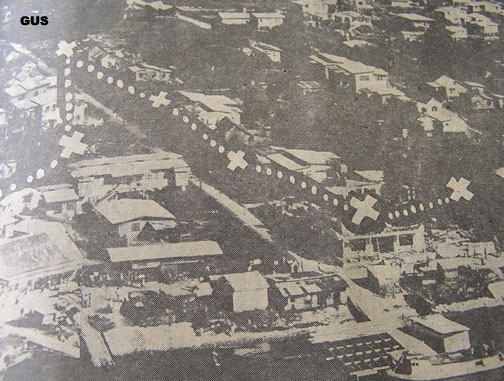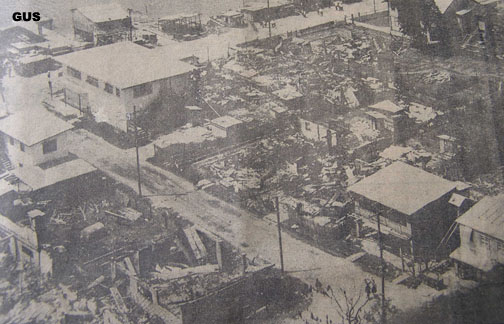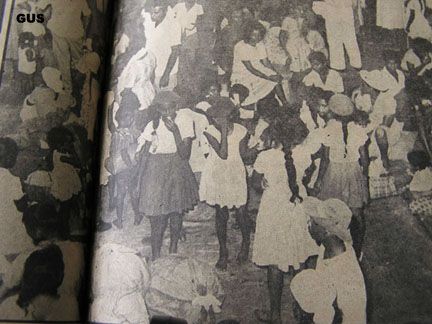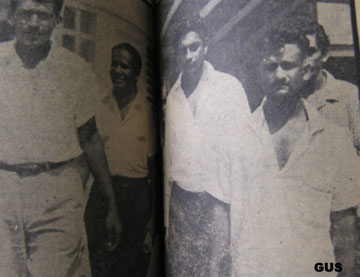 Some of the evacuated civilians at the "refugee" camp at Ruimveldt, most likely after disembarking from boats "M.V. Barima" or "R.H. Carr."
Surviviors who headed a committee to get aid.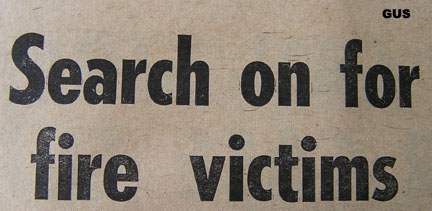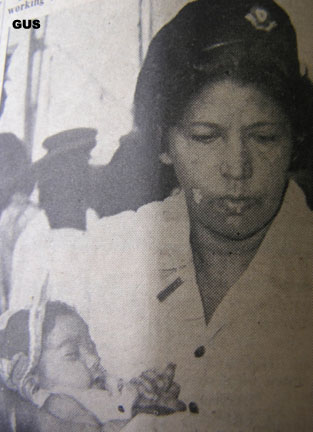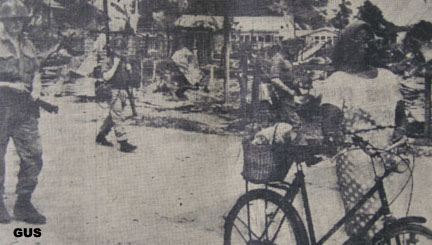 British soldiers patrol the streets of Wismar after the tragedy. Note, ruins in background.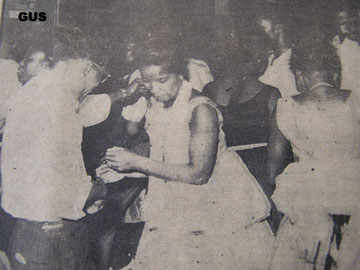 A Tragedy of Errors: Just 2 or 3 days after the tragedy, while families search for dead or missing relatives, their countrymen and women go dancing at the Belvedere disco, G/town on May 29, 1964. This may explain why many Guyanese still do not recognise Wismar was a tragedy.
"Let us all plan to ban violence as a means of solving political problems." —Forbes Burnham, on May 30, 1964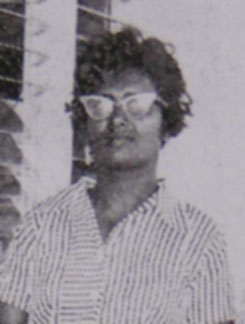 A Red Cross nurse tends to child.
(PPP) Senator Christina Ramjattan, who was one of the fortunate Indians to escaped from Wismar. Unfortunately, her father was killed.
GUYANA UNDER SIEGE

May 26—The Wismar Page: Two
© 2001 Guyanaundersiege.com