,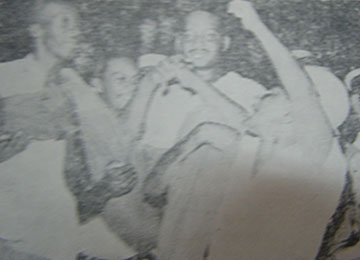 Burnham carried by supporters in the sixties. Right, Burnham in the seventies making one of his many speeches.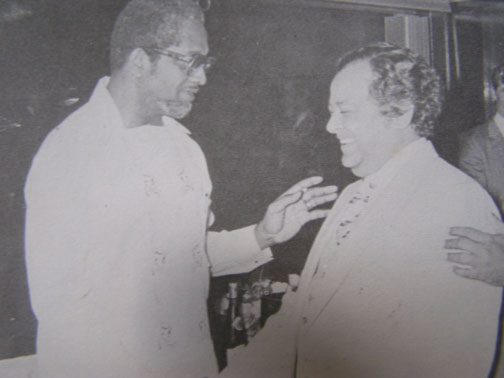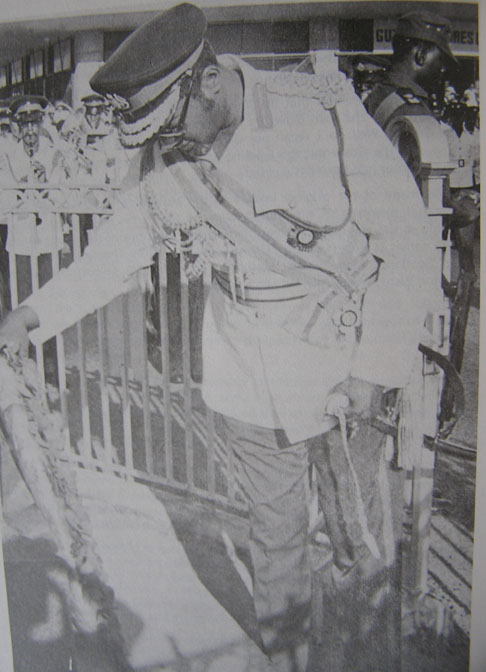 Burnham and Ramphal. Right, Burnham who was not a military figure, nevertheless, dressed himself in miltary attire as head of the military.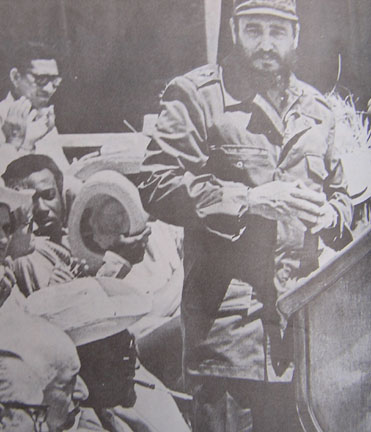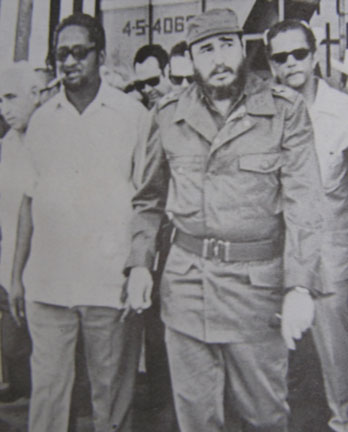 Burnham and Castro when Burnham visited Cuba in the seventies.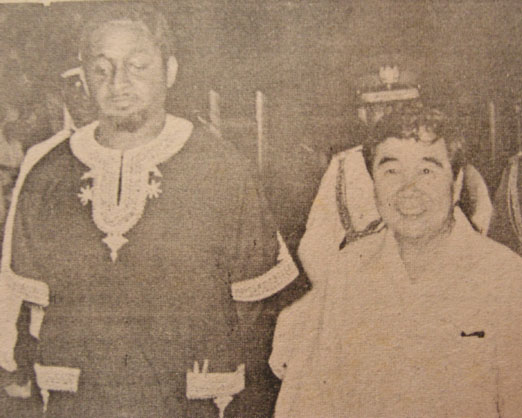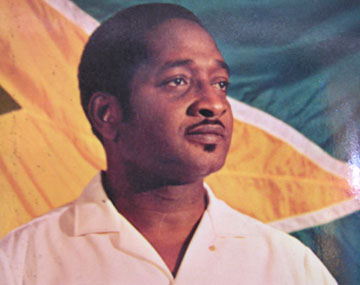 Left, Burnham and President Arthur Chung. Right, one of his many images. Below, entries in log book at Radio Demerara listing Burnham's swearing in as Premier of Guyana after 1964 elections and an interview.

Forbes Burnham is a figure of many meanings. He is, arguably, the most controversial Guyanese figure ever. To most people who was not old enough to live under his reign, he still remains a mystery. In fact, even for many who lived under his rule, Burnham was quite unknown although he seemed to be everywhere through his symbols, speeches, phlosophy, political subordinates and the sign of the times which he singlehandedly embodied. These images are posted here for two reasons; first, historical; and secondly, to bring the man, the politician, the feared leader closer to the viewer.

Please feel free to use images for projects etc., and, at one's own discretion, credit this website.

See other pages for more images: Page One Page Three Page Four Page Five

© 2001 Guyanaundersiege.com